We remain grateful for your partnership in ministry with DCC. We believe that NOW, more than ever, prayer is crucial to the spiritual health of Dallas Christian College, its faculty, staff and students, our ministry partners, and the NOW Campaign. Please take a moment to read how God has been answering your prayers and give thanks! We invite you to continue to pray for the exciting opportunities and challenges ahead.
I call on you, my God, for you will answer me; turn your ear to me and hear my prayer. (Psalm 17:6 NIV)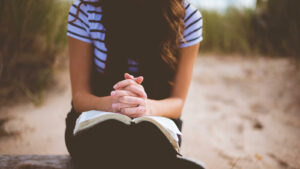 FALL 2022 ENROLLMENT & RETENTION
God blessed DCC with excellent enrollment and retention numbers as we launched another school year on August 24th. Praise God for His faithfulness and for bringing more students who can be educated and mentored for Kingdom work!
WORLEY STUDENT LIFE CENTER
The DCC Board of Trustees unanimously voted to name the facilities initiative of our NOW Campaign in honor of Mark and Caroline Worley. Architectural renderings for the planned renovations have been shared with our ministry partners, and we have begun raising money for the
Worley Student Life Center.
SERVE DAY
Praise God for the ministry that our students were able to do as part of our Fall Serve Day on September 22nd! DCC students served the DFW community by partnering with Mission Arlington, Children's Hunger Fund, and Compass Christian Church.
PERSONNEL ADDITIONS
We are praising God for the addition of new staff members and coaches over the past several months! We are pleased to welcome Dr. Christopher Davis (Vice-President of Academics), Ryan Lindsey (Admissions Counselor and Head Softball Coach), Todd Kelly (Head Men's Basketball Coach), John Franklin (Head Women's Basketball Coach), Parker Turley (Athletics Communications Manager), Logan Lowry (Head Men's Soccer Coach), and Mikala Muskrat (Softball Assistant Coach/Athletics Communications Assistant).
DCC Family Concerns
Please continue to pray for the Worley family as they walk through this challenging season. Mark passed away on August 24, 2022, and a Celebration of Life Service was held at Compass Christian Church on September 17th. Caroline has continued her cancer treatment and needs our prayers as well. In addition, continue to pray for the many DCC students who have dealt with family loss and/or health issues these past several months.
CRUSADER PREVIEW DAY
Pray for the upcoming DCC Crusader Preview Day on Thursday, October 13th. Pray for the many visiting students and parents who will be considering DCC as their college choice. Pray for God's direction to be clear for those pursuing His calling in their life.
NOW CAPITAL CAMPAIGN
Pray for our ministry partners and their generosity as we move further into this new fiscal year. Continue to pray that God would open doors to new ministry partners who have a passion for the mission of Dallas Christian College. Pray for wisdom and guidance as decisions are made regarding our NOW Capital Campaign and our scholarship/facilities initiatives.