Thank you for partnering with DCC. Prayer is an essential part of Dallas Christian College, its faculty, staff and students, our partners, and the NOW Campaign. Please take a moment to see what God has been doing and give thanks! We invite you to continue to pray for what is ahead.
Rejoice in the Lord always. I will say it again: Rejoice! Let your gentleness be evident to all. The Lord is near. Do not be anxious about anything, but in every situation, by prayer and petition, with thanksgiving, present your requests to God. And the peace of God, which transcends all understanding, will guard your hearts and your minds in Christ Jesus. (Philippians 4:4-7 NIV)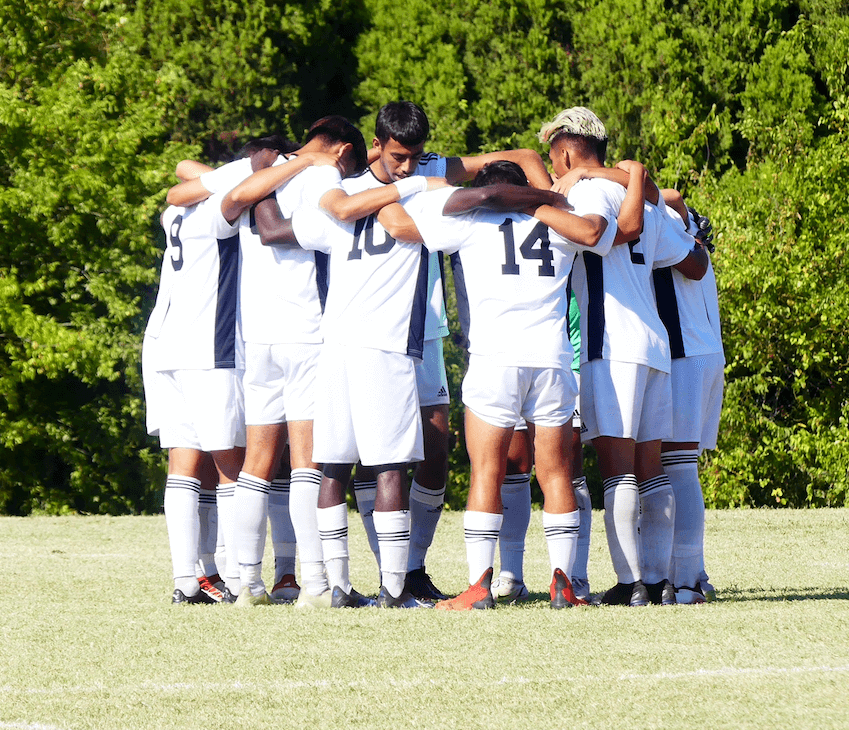 Matching Gift Challenge
Compass Christian Church and two long-time partners of the College have collectively committed $350,000 as a matching gift challenge to help jump-start the NOW Capital Campaign fund-raising effort.
We encourage you to watch this "From the Heart of DCC" video by Dave Toney, Executive Pastor at Compass Christian Church, that explains their reason for partnering with DCC:  (WATCH NOW)
END OF YEAR GIVING
DCC partners generously gave and allowed the College to end 2021 with a record amount in end of year donations. We are praising God for this much needed investment in the NOW Capital Campaign and for the momentum it has created!
Ministry Partners
God continues to provide new resources and partners for ministry as the NOW Campaign message is spreading to our constituents.
SPRING ENROLLMENT & RETENTION
God continues to bring us more workers for the harvest field. Praise God for the new students who have arrived for the Spring 2022 semester and for those students who have returned to continue their education!
SPIRITUAL FORMATION
Pray for the spiritual formation of our students, particularly as they gather for mentoring and Illuminate sessions and weekly Chapel services.
KINGDOM WEEK / SERVE DAY
Pray for the upcoming Kingdom Week trips and service opportunities (March 12-19) as well as for those participating in DCC's All-Campus Serve Day on Thursday, March 24th.
POTENTIAL Students
Pray for the DCC Enrollment Management team as they continue to cultivate relationships with prospective students who are considering enrolling in the Summer and Fall of 2022.
CRUSADER DAY
Pray for the upcoming DCC Crusader Day on Thursday, February 17th. Pray for the visiting students and parents who will be considering DCC as their college choice.
PARTNERSHIPS
Continue to pray that God would lead us to new partners in ministry that are willing to join DCC and support its mission.
Leadership
Pray for wisdom and clear direction as President Smith and the DCC Cabinet consider the recent options that were presented for facilities upgrades and improvements as part of the NOW Capital Campaign.