What a year 2022 has been for us here at DCC! We have had unexpected challenges, victories, disappointments, and successes. As we prepare for what God has planned for us in 2023, we believe that NOW, more than ever, we need to be people of prayer. Please take a moment to read how God has answered your prayers and give Him praise! We invite you to pray for the exciting opportunities and challenges ahead.
Praise be to God, who has not rejected my prayer or withheld his love from me! (Psalm 66:20 NIV)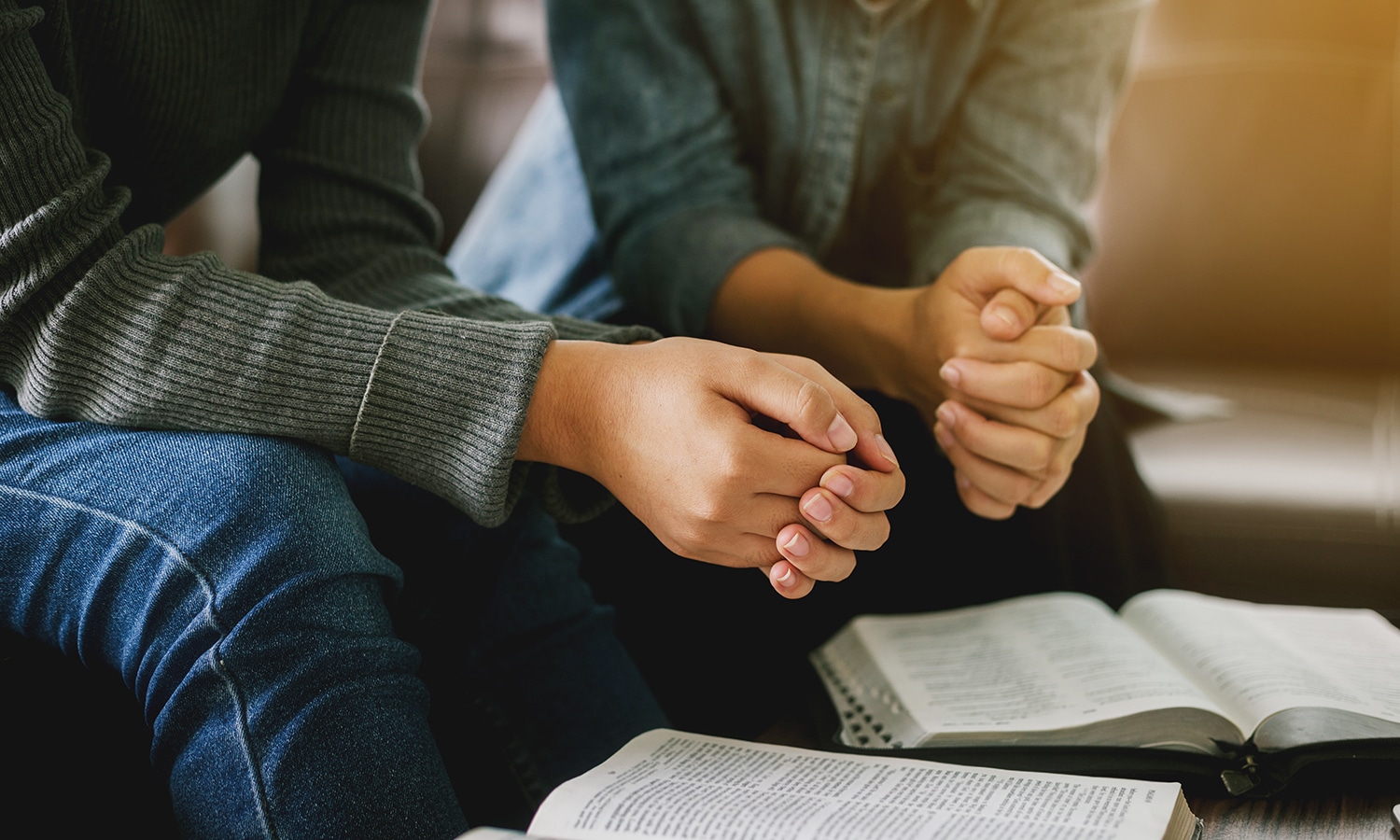 STUDENT SPIRITUAL GROWTH
Over the past several weeks we have witnessed numerous testimonies of the Holy Spirit's work in the lives of our students. We have asked you to pray for the spiritual growth of those men and women who God has brought to DCC, and those prayers are being answered! Thank you for praying for our students, and we would ask you to continue those prayers.
DCC FAMILY CONCERNS
While the past several months have been extremely difficult for the DCC community, we praise God for the assurance of eternal life as we have said goodbye to loved ones closely connected with the College. We experienced very moving celebration of life services for both Mark and Caroline Worley. Your prayers have sustained and encouraged us through this challenging season, and we are grateful to you for your condolences and words of encouragement.
Worley Student Life Center
The Lord's hand continues to be very evident as the College moves forward with plans for the Worley Student Life Center as part of our NOW Capital Campaign. We are extremely excited about DCC's future and will announce plans for Phase I and Phase II of our facilities initiatives in the coming weeks. Thank you for your prayers!
2023 ENROLLMENT & RETENTION
God continues to bless DCC with excellent enrollment and retention numbers. Please pray for our Enrollment Management team as they have conversations and interactions with prospective and returning students who are making decisions about their education plans for the Spring semester. The next Crusader Preview Day is scheduled for April 13, 2023.
BUDGET AND PERSONNEL DECISIONS
Continue to pray for wisdom and clear direction as President Smith and the DCC Cabinet consider financing options and make budget decisions as part of the NOW Capital Campaign. Pray for guidance on the timing for the Worley Student Life Center renovations. Pray for wisdom and discernment regarding the staff positions that are currently open at the College and need to be filled.
NOW CAPITAL CAMPAIGN
Pray for our ministry partners and their generosity as we come to the end of the calendar year. Continue to pray that God would open doors to new ministry partners who have a passion for the mission of Dallas Christian College. Pray for wisdom and guidance as decisions are made regarding our NOW Capital Campaign and our scholarship/facilities initiatives.