Thank you for partnering with DCC. Prayer remains an essential part of Dallas Christian College, its faculty, staff and students, our partners, and the NOW Campaign. Please take a moment to read how God has been answering your prayers and give thanks! We invite you to continue to pray for the exciting opportunities and challenges ahead.
Devote yourselves to prayer, being watchful and thankful. (Colossians 4:2 NIV)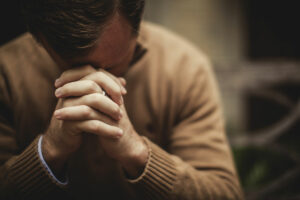 Commencement 2022
Praise God for the 38 graduates who completed their degree and were honored at our 2022 Commencement on May 14th! 36% of those graduating will serve in local church, para-church or intercultural ministries, 32% will provide Christian leadership in local businesses, and 11% plan to teach in the field of education.
FALL 2022 ENROLLMENT & RETENTION
God continues to bring us more workers for the harvest field. Praise God for the positive enrollment numbers we have experienced the past two years!
Crusader Experience
Praise God for the successful Crusader Experience preview day that took place on April 21st! With over 125 prospective students and more than 330 total guests, this one of our largest preview days ever in the history of the College!
NOW CAMPAIGN MATCHING GIFT CHALLENGE
We are well on our way to matching the $350,000 total gift challenge from ministry partners to help kick-off the NOW Capital Campaign fund-raising effort. Praise God for the generosity of those who are investing in the ministry of Dallas Christian College!
PROSPECTIVE STUDENTS
Pray for the DCC Enrollment Management team as they continue to cultivate relationships and counsel with prospective students who are considering enrolling in the Fall of 2022. Pray that these students would hear God's calling on their life and join us in our mission of impacting the world for Christ.
DCC Family Concerns
Pray for those in the DCC community who are dealing with the loss of loved ones: the Dwight Coleman family and the Jason Makayabo family. Continue to pray for those dealing with serious health concerns: Mark and Caroline Worley (both battling cancer) and Dr. Lyndsey Neal (long haul COVID-19 effects).
Leadership Decisions
Pray for wisdom and clear direction as President Smith and the DCC Cabinet consider the options that were presented for facilities upgrades and improvements as part of the NOW Capital Campaign. Final decisions are being made at this time and will be shared with our ministry partners as part of our end of year communication strategy.
END OF FISCAL YEAR APPEAL
Pray for our ministry partners and their generosity as we finish out the 2021-2022 fiscal year. Continue to pray that God would open doors to new ministry partners willing to invest in the mission of Dallas Christian College.